Oscar winner Adrien Brody battles amnesia in The Jacket, fights a giant ape in King Kong, and takes down bacon-and-banana pancakes in New Zealand.
This month, Adrien Brody stars in The Jacket, a George Clooney-produced drama about an amnesiac Gulf War veteran who returns home to Vermont. But when Brody phones me from a time zone 19 hours ahead of my own, he's not calling from Vermont, but rather New Zealand, the faraway land the New York-born and Broadway-bred actor dreamed of as a child. He was there to film the December release King Kong, also starring Naomi Watts and Jack Black and directed by Lord of the Rings wizard and native New Zealander Peter Jackson.
Chasing a giant ape for 12 hours a day, five days a week doesn't give a guy a lot of downtime, but Brody filled his breaks with all the best that Wellington, Queenstown, and the lush hinterlands in between have to offer. Of course, it didn't hurt that his director, and, more importantly, unofficial guide, was none other than Jackson.
"I've always wanted to come here," says Brody. "New Zealand always seemed like the other end of the earth to me. Like as far away as you could go would be New Zealand."
After a career that began as a six-year-old dwarf in a summer camp production of Snow White and culminated when he became the youngest male actor ever to win an Oscar in the Leading Actor category (for his performance in 2002's The Pianist), Brody snagged the role of Jack Driscoll, the former fighter pilot who tracks the great ape and his gorgeous captive (played by Watts). And before he knew it, he was on his way to the land he once dreamed about.
King Kong, Peter Jackson, and New Zealand, huh? That's a powerful combination.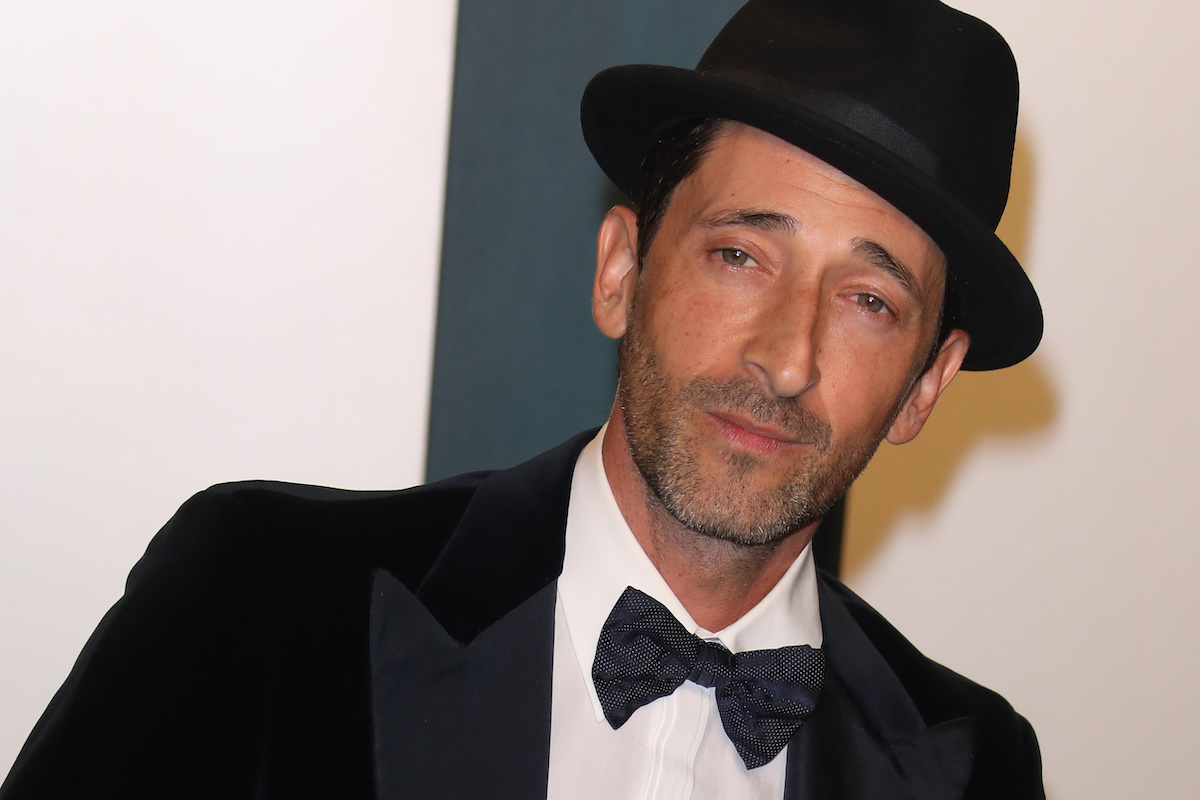 First of all, King Kong is one of the greatest­ fables and epic stories you can tell, and ­Peter is a genius, to put it mildly.
Where have you been filming?
In Wellington, in a town called Miramar. It's a sea town 10 minutes outside of the city center. Peter has a house here, and the movie studio is here, but it's more of a residential area.
Where have they put you up?
I'm camping out in [a movie trailer in] a parking lot at the moment, but technically I'm staying in Wellington. I have done some traveling since I've been here, though, mostly inland, farther north. South becomes colder, because it's actually toward the South Pole. I've also been up north to a region called Martinborough. I stayed up there in a cottage, and Peter Jackson has a lovely home up there, too, where he's building a castle with a moat. It's a fantastic place to go.
Before we get too far off course, tell us more about Wellington, where you are now.
Well, it's windy. But it's actually a lovely place, where you're pretty much surrounded by water and the bay. The city itself is quite small, but the surrounding areas are very reminiscent of the hills up in northern California, like Marin County near San Francisco and the Bay Area climate and some of the architecture. Kind of a cross between that and Hawaii.
Any place you regularly frequent in the city?
Yeah, the Chocolate Fish, which is a great outdoor/indoor cafe. They have great breakfast fare, including bacon-and-banana pancakes, which are basically a tower of pancakes with a layer of sliced banana in between a layer of bacon, a layer of pancake, another layer of banana, another layer of pancake, etc. They have bacon-and-banana pancakes everywhere in New Zealand.
What about other restaurants? Where have you eaten?
Chow is a good Asian restaurant. It's simple as far as interior and just your basic Asian fusion dishes. The same owners run a bar called Motel that operates later on at night. You basically go through the restaurant and up the stairs and you're in an area that's kind of hidden and has dim lights and a cool bar and lounge area. Another cool place to eat and drink is the Matterhorn. It's a happening weekend nightspot. There's another great restaurant down the block from me called The White House. It's more upscale and romantic.
What kind of
food

do they serve?

I don't know how to describe it. It isn't necessarily Italian and isn't necessarily mainstream. They have fantastic mushroom risotto and lamb dishes. New Zealand is known for great lamb. There are a lot of them here, that's for sure. New Zealand has a lot of space, and I guess the lamb is fresher because there's so much land. The Logan Brown is another pretty cool restaurant. They have a bar with an aquarium built into it, so when you're sitting at the bar, you're looking into an aquarium. There are a lot of cool cafes in Wellington. Cuba Street is the main street in the center of town, and a lot of young people go there to hang out. It's pretty much a walking street. It's kind of closed off, so it has cafes and little stores on both sides.
What other landmarks have you come to know in Wellington?
There's a fault line nearby. I believe Miramar was born from a major earthquake in the 1800s. The edge of town where we're at, and where the studio is, was basically a swamp and where a new land was born some 100 years ago. They actually had an earthquake while we were here, but it wasn't very noticeable.
Are there any sights you always go to when you're visiting a new place?
I always like to check out the museums and get a sense of the culture. I know they usually have things about the indigenous people. In Wellington, there's Te Papa, The Museum of New Zealand. It's a lovely place. They have a lot of stuff about the local culture, and a natural history section as well. I've also been to the zoo here. I'm not normally a fan of zoos, because the animals often don't have enough space. But for the most part, the animals here are happy and have space to roam around. They've got an especially good chimp section that I've been checking out.
That makes sense, considering the movie you're doing.
Yeah. Andy Serkis, who played Gollum in The Lord of the Rings, is King Kong in this movie. Andy's gone to Rwanda to study the gorillas in the wild, but I was recently in Sydney, and I got a pass to go in the morning before the zoo opened, when they fed the silverback gorilla there. The Wellington Zoo doesn't have a gorilla population, but they do have a decent array of animals. It's just a nice, kind of meandering zoo.
What else are you doing with your time off? Any shopping?
Yeah. There's the Sheepskin Warehouse, between Miramar and Wellington. It's basically just a warehouse with everything from sheepskin boots to Murano wool, which is kind of a blend. It's a good spot, a good place for gifts. I don't wear much sheepskin, but they do make nice boots. I also went to this fantastic chocolate shop up north, about an hour and a half from Wellington. It's in a neighboring town called Greytown, near Martinborough, and it's called Schoc. They have every kind of rare spiced chocolate and all kinds of exotic things.
You've talked about the food, but what about the wine you can get? New Zealand is famous for its wine.
There are several wine regions, but Martinborough is an area that you can actually go to and have wine tastings, which I did. You roll up into Martinborough and there will be vineyards with signs out saying they're open for tasting. I bought an interesting sparkling wine at one of them. I don't remember where it was from, but it was quite nice. I like the Hawkes Bay region. There's a wine from there called Gunn Estate. It's pretty inexpensive, but quite good. It's a Cabernet/Merlot. Someone brought it around and I had a bottle of it, and I've bought a bottle of it since.
What about beyond Wellington and Martinborough? Where else have you gone?
Queenstown. It's lush, it's green, it's awe-
inspiring. There are places you can go backpacking there and you don't need a lot of money. There's every kind of adventure you can imagine there: trail riding, mountain biking, sky diving, cliff jumping, bungee jumping, lugeing, you name it. Some of The Lord of the Rings was shot in Queenstown. Peter Jackson and his production company, Camperdown Studios, did it. When I was in Queenstown, there were moments when I felt like it was something out of The Lord of the Rings.
Explain, please.
Not only is Queenstown probably one of the most spectacular landscapes I've ever come across, it's like something from another planet. It has the most jagged mountaintops and snowcaps, and yet at the base of them are these beautiful bodies of water. It's just amazing. The easiest way to describe it is if you got in a car and drove, you'd come across every kind of terrain imaginable. And there's an immense sheep population. There are more sheep than people. So you'll come across wonderful farmlands with sheep and cattle and you'll end up at beautiful coastlines and hilly valley regions. It's about an hour's plane ride or a long ferry ride and drive from Auckland, which you fly into. I don't know Auckland, but I hear it's a pretty cool city.
You mentioned quite a few outdoor activ­ities. Have you done any of the stuff you talked about?
I did a bit down on the south island, where there are all kinds of crazy activities to do. I don't know if I can discuss it, though, because I'm not supposed to be doing certain things, so I don't want to incriminate myself. There are some things [contractually] I shouldn't be doing.
Any great hotel experiences?
Yeah, we stayed at a lovely cottage called the Rose Cottage. It's a little country house in between Martinborough and Greytown. It's very inexpensive, not more than a few hundred dollars for the house. I will probably go back again at some point. I also had a wonderful time in Martinborough at a French restaurant called The French Bistro, a quaint little place run by a husband and wife named Jim and Wendy Campbell. I got to know them. The food and wine were fantastic, but they were the highlight. I showed up at The French Bistro one day after it had closed, and the owners cooked my girlfriend and me a lovely dinner with drinks and stuff off the menu. They were just incredibly generous and ended up joining us and dining with us. I brought a bottle of champagne and we all had a lovely time.
It sounds like Peter Jackson was a pretty generous host as well. What was it like having him as your guide?
Pretty great. Jack Black and I and Peter's son were sitting in the back of Peter's car being driven around all the south island. We had a wonderful time.